AZA Members
AZA is very proud to have a diverse and talented membership.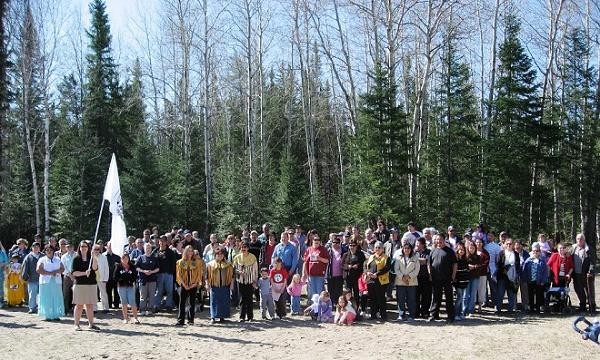 Animbiigoo Zaagi'igan Anishinaabek has a total population of 461. The following is a breakdown of the age groups of the total population:
25.5% are Elders (50+)
48% are Adults (18-49)
26.5% are youth (0-17)
Our members are primarily located throughout Northwestern Ontario and are employed in a variety of occupations. Some of our members are also entrepreneurs so we would like to take this opportunity to share some information about them.
Below we are providing a brief profile on some of our members that are achieving in business.
Theresa Nelson
Spiritstone Creations

(807) 875-2523
info@spiritstone.org

Spirit Stone Creations does stone cutting, polishing and engraving from unique rock types. Many hand painted or engraved artworks including Native artwork, signage, wildlife, woodland art, and rock totems.
Spirit Stone Creations can also customize for birthdays, company logos, domestic pets, and plaques. Also great landscaping possibilities for stepping stones, ponds, retaining walls and step slabs.

Contact Theresa to discuss her creations in more detail.

Claudette Rody

Scottie's Kitchen Catering

807-854-0100

Claudette Rody provides catering service in the Greenstone area and a restaurant at the Geraldton Golf Course that is open from 7 am - 9 pm daily. With safe food handling certificates and experience working in commercial kitchens, "Scottie" is starting a new venture with her catering service for meetings, parties, and any other type of get together, small or large. Her menu includes turkey & ham buffet, roast pork and beef meals, wraps and sandwiches, fruit and vegetable trays, and dessert trays.

If you are planning a get together give Scottie a call for more information or want a good home cooked meal visit her at the Golf Course.