Councillor Claudette Rody
Councillor Claudette Rody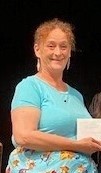 807-853-2856
Claudette was born and raised in Auden, Ontario within the territory of Animbiigoo Zaagi'igan Anishinaabek and still regularly travels there to hunt, fish, berry pick, medicine pick, and spend time with family.
Claudette enjoys the outdoors, crafts, cooking, baking, working together as a team, finding new opportunities and adventures, and spending time with family.
With 3 daughters, 21 grandchildren and 1 great-grandson, she is blessed to be able to share with them all that she has learned growing up in Auden.
Claudette's past work experience as a Chef – managing the kitchen and helpers, and as a Laborer and Small Equipment Operator – working safely and productively with others - has developed skills that she uses while performing her Councillor duties.
Claudette holds the following Portfolios:
Education
Governance
Health
Health & Safety
HR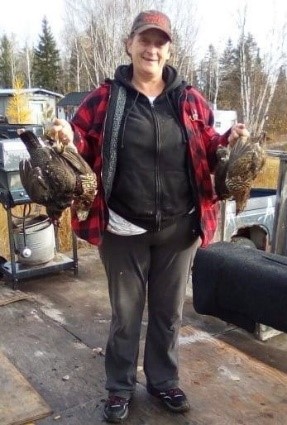 Through these she is helping to move the First Nation towards growth and self-sufficiency as a healthy thriving Community. Overall Community Wellness is the goal for everyone from our Babies to our Elders.
Claudette also takes part in many other projects that will affect the First Nation as needed such as Economic and Community Development and Partnerships.