Councillor Harv Nayanookeesic
Councillor Harvey Nayanookeesic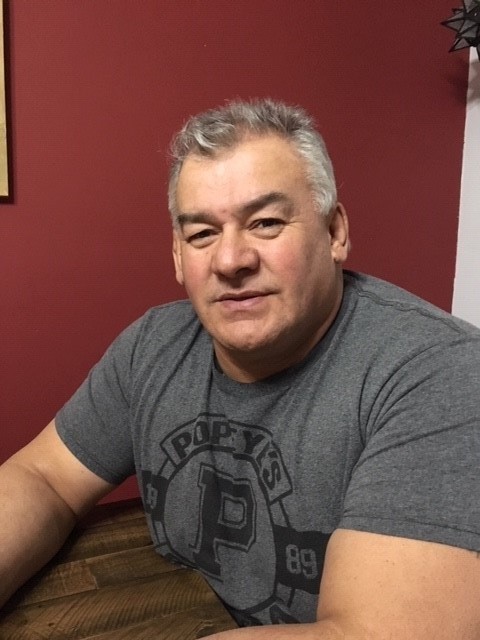 harvn@aza.ca
807-853-5849
Harvey Nayanookeesic is an Elder of Animbiigoo Zaagi'igan Anishinaabek, born and raised in Auden, ON. He worked for CN Railway in Auden as well as for Forestry Companies in many areas the territory. Harvey currently works in Geraldton, managing warehouse deliveries and housing or building projects.
He and wife Sheri have a blended family with 12 kids and 4 grandchildren.
Harvey enjoys hunting, fishing, sports both playing and watching, spending time with his family, visiting his Elders and speaking the Language and most of all caring for his grandchildren every chance he gets.
He has served 2 terms on Council and is currently in his 3rd.
Having a good relationship with the MNR, Conservation Officers and other area First Nations has helped Harvey to advocate for our Aboriginal Rights for hunting, fishing, trapping. He is currently working to advocate for Indian Status eligibility.
Harvey holds the following Portfolios:
Aboriginal Rights
Child Welfare
Being a long time foster parent, and seeing the system work from both sides has been a benefit to Harvey when working with and to help Animbiigoo Zaagi'igan families to navigate the system and to keep the children of the community connected to us, regardless of where they live or who they live with.
Harvey also assists with other projects as needed such as Economic and Community Development Partnerships and Housing.