Councillor Irvin Shawayahamish
Councillor Irvin Shawayahamish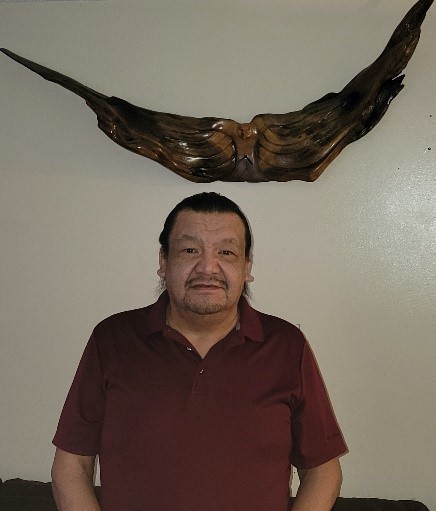 807-853-2649
Irvin Shawayahamish is an Animbiigoo Zaagi'igan Elder and was born and raised in Auden, ON. He regularly travels back home to hunt, fish, trap, and spend time with family.
Irvin enjoys the outdoors and is passionate about protecting the lands, waters and resources for our community and future generations. He would like to get our youth passionate about their home and territory as well.
He and his wife Jackie have been helping to coordinate a fish derby and other sports activities for many years in Auden and Geraldton, these are the projects and activities that he would like the youth to be involved in.
Irvin has 4 children and 3 grandchildren that he shares his knowledge of the lands and waters with and hopes to share with other youth as well.
Irvin enjoys hunting, fishing, baseball, golf and woodworking. He would like to use these activities to bring the community together is a positive healthy way.
Irvin speaks the Language and hopes that we can re3vitalize it for future generations.
Irvin's past work experience was with CN Railway and the Municipality of Greenstone, he now is using what knowledge and experience he gained there to help Animbiigoo Zaagi'igan.
Irvin holds the following Portfolios:
Elders
Environment
Housing
Irvin will be looking at providing safe, fun and healthy activities or events for our Elders to take part in to being them together, revitalize the language and pass on the traditions and teaching to the youth.
Irvin has been actively involved in the Solid Waste Management for the Reserve Lands, and planning for the environmentally safe use of our lands and resources.